FAQ
What kind of work do you translate?
I've translated around two million words since my first ever text and covered a broad range of topics. Over the years, I decided to specialise in the areas in which I do my best work and which I enjoy most (the two usually go together, of course). As a result I now focus mainly on technical, legal and financial translation work from my three languages (Japanese, French and German) into English.
In line with my specialisms, my daily work entails the translation of contracts, websites, brochures, catalogues, reports, and business correspondence.
If you have a text that needs translating in any of these areas, I would be delighted to help. My team is also able to handle other texts and language combinations. Just contact me and I'll get back to you rapidly with a solution
For more details, see my Services page.
How much will it cost?
My aim is to provide quality work at a rate that reflects my skills and experience. My work will add real value to your texts and you'll find my service second to none
It's precisely this combination of a fair price and outstanding working relationships with clients that helps me take on extremely challenging workloads on occasions where apparently "impossible" jobs come up.
I am also willing to negotiate preferential rates if work is paid for immediately on delivery or within seven days.
For more details, see my Pricing page.
How long does it take?
Like all professionals, I appreciate generous deadlines but however urgent or large the job, my team and I will deliver. The deadlines are always mentioned in our quotes, and you can be sure of one thing: you will always receive your text on time. Without fail
How can I be sure of quality?
First of all, I have thousands of hours of study and work experience under my belt. All my work is proofread and checked before it reaches you. If I feel in any way unable to guarantee a top-quality translation for your project I will politely decline or refer you to an expert from my team.
You can also read testimonials from several satisfied clients in Europe, Japan and elsewhere, for whom I have completed hundreds of assignments.
As you may know, we say in the UK that the "the customer is always right." In Japan, meanwhile, the "customer is God." Having spent virtually my entire life in one of these two countries, you can be sure I've learned to put the customer and their needs first!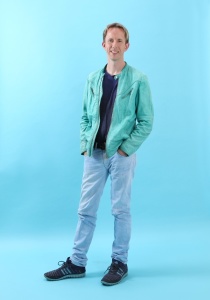 Who is Richard Mort?
The three main ideas that come to mind when I describe myself are "active", "determined" and "someone who thinks outside the box."
Work is a crucial part of my worldview, and I'm constantly seeking to innovate and improve my services. This new website is just one example.
When outside the office, spending time with family and my son are equally important.
My two extra-curricular passions are tea (preferably Assam or Ceylon, always with milk) and cycling (I'm lucky enough to have demanding but beautiful mountain rides on my doorstep in Kobe, Japan). I like to buck the trend and be different, so although the road bike rules in Japan, my pride and joy is a mountain bike…albeit a super-light carbon-fibre version. In between work and tea events, I can be found attending long-distance cycling events around Japan, seasonal weather permitting!
At the time of writing, having just entered my 40s, I plan to continue for many more years with the same energy and enthusiasm, always in search of new experiences and learning, both professional and personal!
Thank you for visiting and reading.
If there are any questions I haven't covered yet or you would like to ask me anything else, please don't hesitate to get in touch: Contact Us